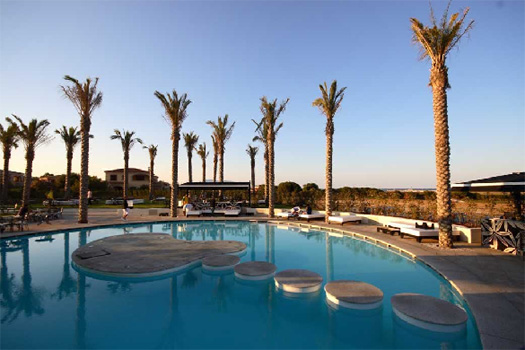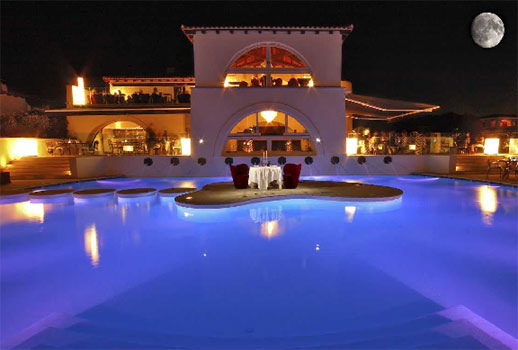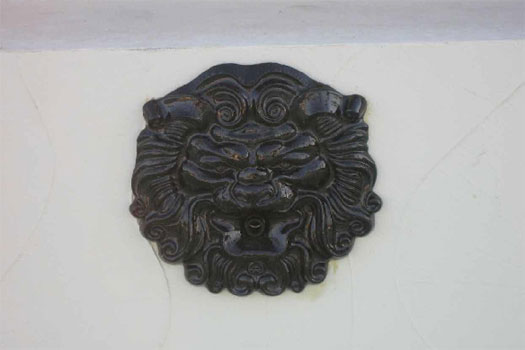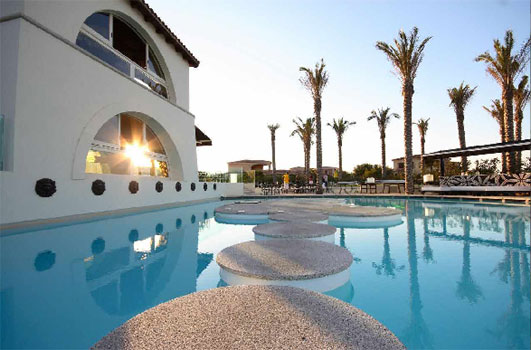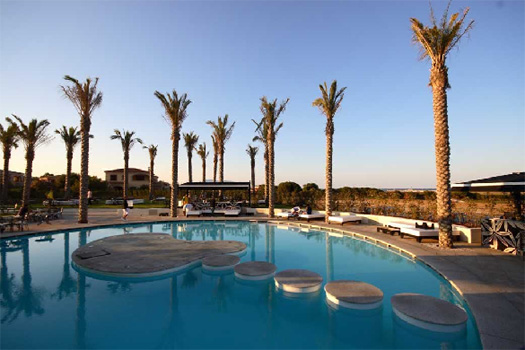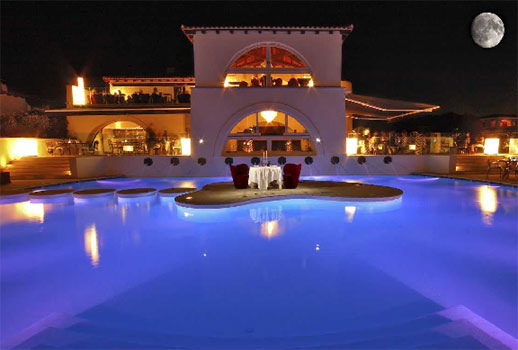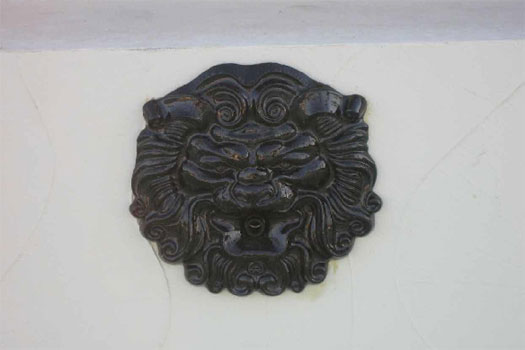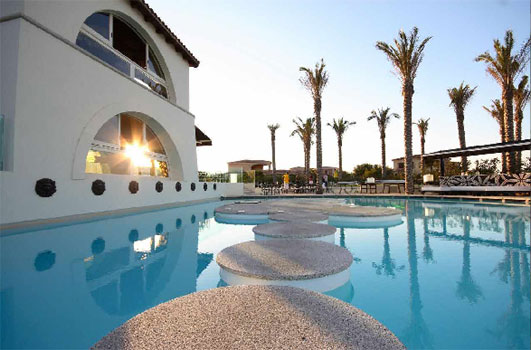 Location
The Bal Harbour is a Restaurant and Beach bar close the beach of la Cinta in San Teodoro. The works to build this stunning restaurant were completed a couple of years ago and now Bal Harbour is a well-known and much appreciated restaurant in San Teodoro.
At the Restaurant you will taste traditional Sardinian food and ingredients in season. Not only you will taste here traditional regional recipes, you will also try new and intriguing recipes.
Dining Hall
The Restaurant has a garden and swimming pool, but it also has an amazing hall, beautifully furnished, in which you will relax while drinking tasty cocktails with your friends. Predominant colours in the interiors are red, black and white, which contrast with the bright colours of the garden, and give Bal Harbour a touch of vibrant vitality.
The Bal Harbour is the ideal place in which to have fun with your friends after dinner, dancing under the stars and around the swimming pool. It is a mix of rhythm, events and music which are even more enjoyable when seen while tasting a good wine.
Music played at the Bal Harbour ranges from eclectic melodies to Italian and International hits, which are the background music to live performances and beautiful shows.
Cuisine
The local Sardinian tradition is here mixed with that of Brazil, and a new harmony of taste and pleasure for your eyes is found. Here you will find special buffet menus composed by only the best selected meat imported from all over the world…and Brazilian cooks at the Bal Harbour are the food artists!
During daytime at the swimming pool you will find sun beds and beach towels, and you can also enjoy relaxing massages.
Try the tasty brunch along the swimming pool, prepared with care by the chefs of Bal Harbour Restaurant.
Mappa Restaurant Bal Harbour Restaurant
Please select the points of interest you want to display on the map