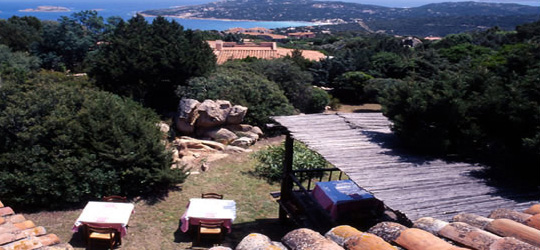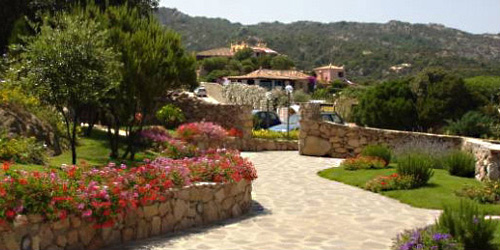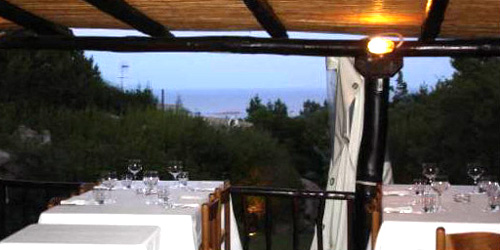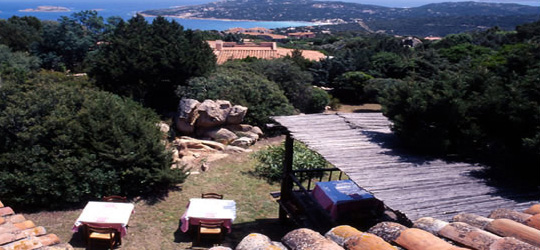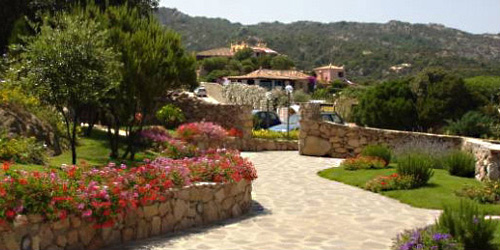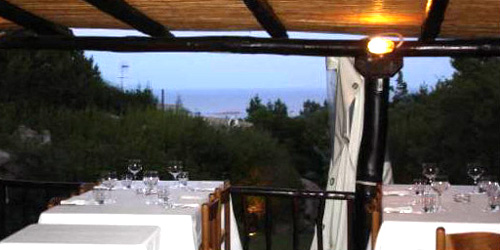 Location
The Restaurant I Frati Rossi (literally The Red Friars), which name has no bearing with religious traditions but comes from a dream of the owner, is located in a quite area on the hill of Pantogia-Alto Pevero at 2 km fromPorto Cervo downtown. The Restaurant overlooks the Gulf of Pevero and has panoramic view on the Gulf and the Island of Tavolara.

Dining Hall
The Restaurant has a wonderful veranda with panoramic view embedded in the green of the vegetation. For the tables there is an internal room as well as a space outside, on the nice terrace with view on the valley and a foreshortening of the sea on the background. The setting is very elegant and essential but at the same time rustic.
Cuisine
The idea and the concept that the Restaurant I Frati Rossi proposes to its guests is that of the "good homemade cuisine" that keeps a strong connection with tradition and essentially bases itself on simplicity.
A careful selection of the products, a preparation respectful of the ancient procedures and a pleasant presentation of the dishes are the fundamental concepts of the cuisine on which is based the fame of this well-known restaurant.
Among the dishes, mostly with fresh fish, that will be served at the restaurant I Frati Rossi it is worth mentioning:

• the trenette pasta "Carlofortina style" with clams, small tomatoes and bottarga (dried mullet roe)
• orecchiette pasta with red mullet filets
• Tuna fish (musciame) with small tomatoes and pecorino cheese, vegetables casserole.
• Maccheroncini pasta "barbaricina style" with tomatoes, pecorino cheese and bacon.

The tasty dishes of the Restaurant I Frati Rossi will be accompanied by a careful selection of local wines.
Mappa Restaurant I Frati Rossi Restaurant
Please select the points of interest you want to display on the map