Why CharmingSardinia.com
5 more reasons
to choose CharmingSardinia.com

1. Only the best of Sardinia
Since the end of the 70's, the Atzeri Family has been constantly looking for the best hotels and services available on the island. All the hotels and facilities presented on CharmingSardinia.com have been selected and personally tested by Gianluca Atzeri and his staff. The limited number of properties published on our catalogue, depends on the firm will to offer not a list of all hotels, apartments and villas located in Sardinia, but to present only those properties that can guarantee their guests a truly unique and memorable experience.

2. Personalized advice
CharmingSardinia.com offers its customers a deep knowledge of the Destination, thanks to its passionate and dedicated staff. The multilingual team of Travel Consultants pay regularly visits the facilities and locations included in the catalogue, to ensure the traveler the most suitable solutions to meet his desires and expectations. Authentic experiences, unique locations, impeccable hospitality: you name it, and we will find it for you.

3. Assistance during and after you holiday
Once in Sardinia, you can count on a prompt and effective assistance service: for any need, our Travel Consultants will be available by phone 7 days a week, while our Travel Angels will help you choosing the best excursions and travel experiences available in your area. At any time, you can count on our Customer Service Office, which will assist you for any need, thanks to the consolidated partnership with all hotels and local operators.

4. Secure Online Payments
Transactions take place online through official credit institutions that guarantee high standards of
security and reliability
. Booking with CharmingSardinia.com is simple and secure: you will be asked a deposit upon a reservation, and 30 days before your arrival the balance of your stay.

5. Travellers' opinions
For the past ten years we have been planning holidays for the most experienced and demanding travelers in the world, people looking for quality services and authentic hospitality, for whom a good hotel is only the starting point of a journey to discover the culture, culinary traditions and wonderful scenery.
Discover what our clients say about us
Check now what magazine and specialised televisions say about us!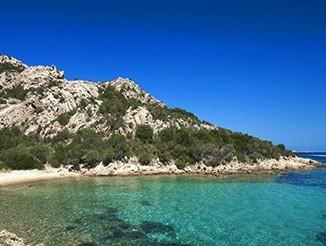 Hotels and Villas West Sardinia
Hotels and Villas East Sardinia
Hotels and Villas in South Sardinia