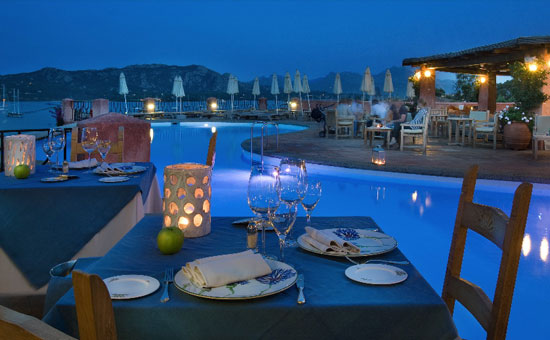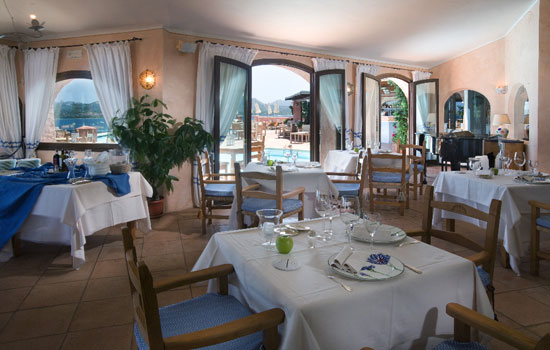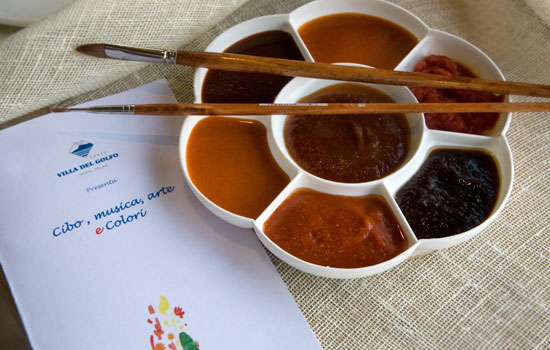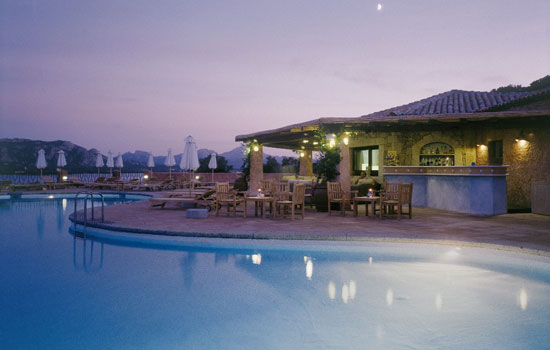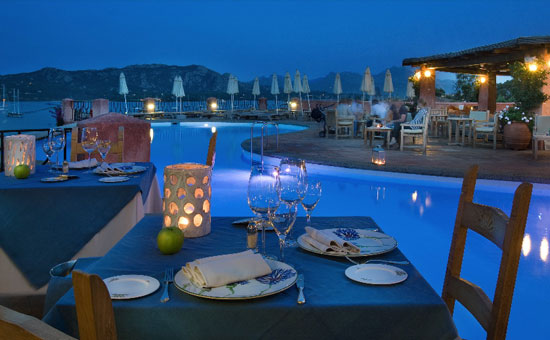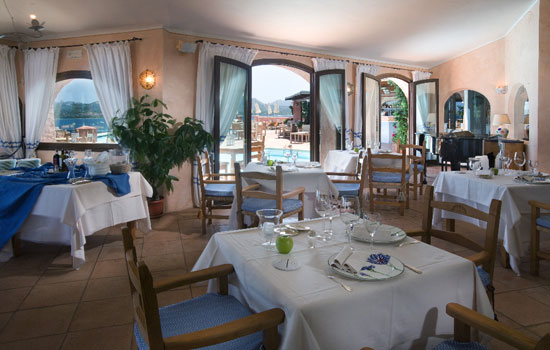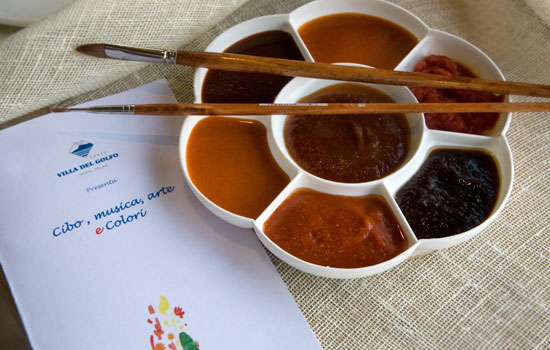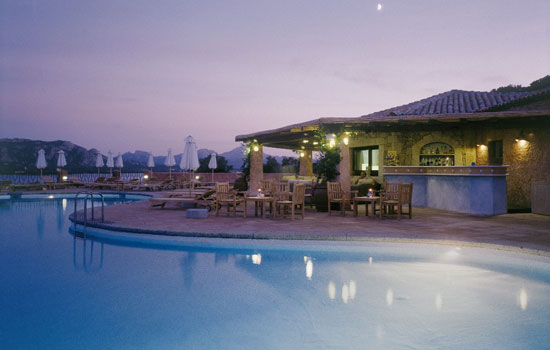 Location
MiraLuna Restaurant is situated in the bay of Cannigione, which overlooks the Gulf of Arzachena. The dining room offers a splendid panoramic sea view, being located on a large veranda on the terrace, in the Villa del Golfo and Spa Hotel Relais.
MiraLuna Restaurant hosts your breakfast, lunch and dinner, with a rich hot and cold buffet, renowned for its grill and excellent Mediterranean cuisine.
Dining Hall: Enogastronomic routes to your psycho-physical well-being
On the terrace you can find a seawater pool, whose reflections add something magic to the restaurant characterized by rustic Sardinian style.
MiraLuna takes care to its guest's wealth on each detail. Particular attention is given to the gradient of colour which represents the guarantee for multisensory, unique and exclusive experiences. The attention to colour accuracy concerns more than food, even the table, the porcelain and the incidental music, of course.

Cooking: Zero-kilometer Sardinian Sandwich
At MiraLuna Restaurant you can taste the Zero-kilometer Sardinian Sandwich, which is not the usual one.
It is an easy and fast sandwich but full of flavour: pane Carasau is stuffed with bacon, cream cheese and grilled vegetables. It is toasted and served warm with fruity olive oil and rosemary.
Mappa Restaurant MiraLuna
Please select the points of interest you want to display on the map