L'Ottava Isola Restaurant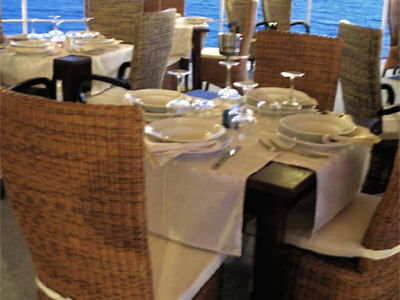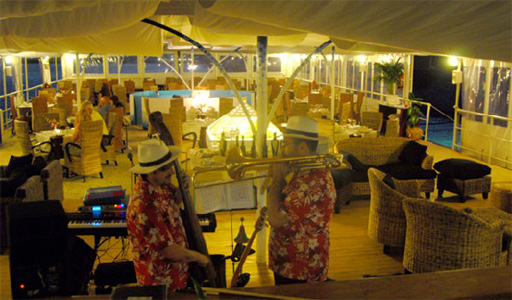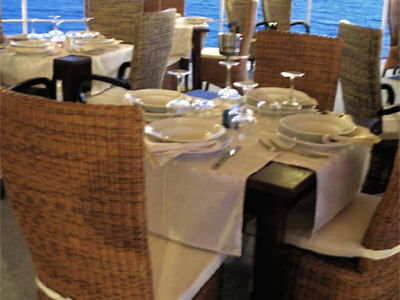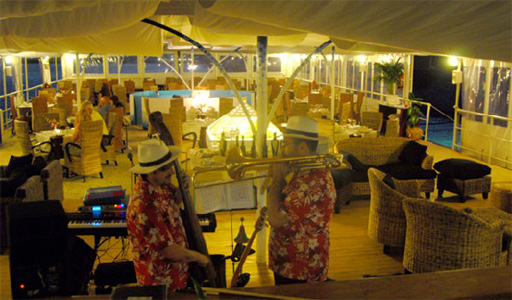 Location
La Maddalena is the largest amongst the other seven islands of the archipelago of La Maddalena (Caprera, S. Stefano, Spargi, Budelli, S. Maria, Razzoli and other islets).
Clients interested in visiting the Island can embark with their own cars on the ferry at Palau harbour, and get to La Maddalena in only 20 minutes. Ferries to La Maddalena have a bar on board and a panoramic upper deck, this is why you can enjoy the view of the Sardinian natural beauty during the cruise.
History
The family name Barretta has become increasingly famous over the last fifty years and it has always been associated with the idea of "exquisite cuisine" since 1958.
This tradition of success is now maintained by Enzo Barretta, who invented a floating restaurant, the one and only in the archipelago of La Maddalena. This idea has been developed over the past thirty years, and during this time span, Enzo Barretta was looking for the right location, the most charming one, and the one which could allow him to realise his project.
In January 2006, in the harbour of La Spezia, finally Barretta found what he was looking for: a sunk barge. After months working in the shipyard, the barge has been renovated and turned into L'Ottava Isola restaurant, a platform of pleasure for the eyes, as it floats gently on the sea, and the perfect set for magic moments in one of the most beautiful and exclusive locations of the Mediterranean area.

Dining Hall
The large dining room, of 320 sqm in size, is enriched with very elegant sofas, which are ideal for your relax while tasting delicious aperitifs.
The furniture on the barge is made of handmade products, with valuable woods, carved by hand. As a result, this is a very charming restaurant.
A large lobsters tank is placed right in the middle of this floating restaurant.
It can surely be asserted that this is the first barge in the Mediterranean area who as been turned into a luxury restaurant.

Cuisine
Lobster is for sure the main speciality at the Ottava Isola restaurant: Barretta does not want to reveal his secret recipe, so it is worth to visit the "eight Island" and just try it.
Mappa Restaurant L'Ottava Isola Restaurant
Please select the points of interest you want to display on the map