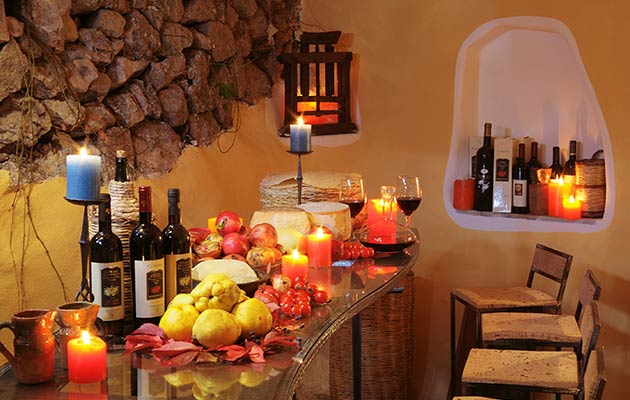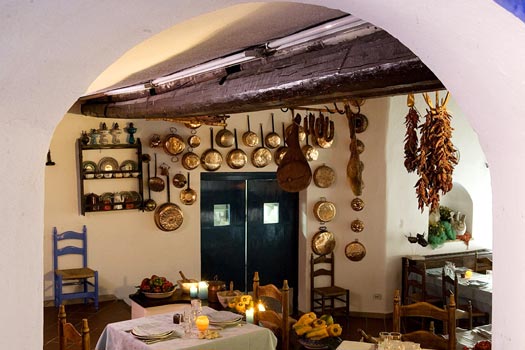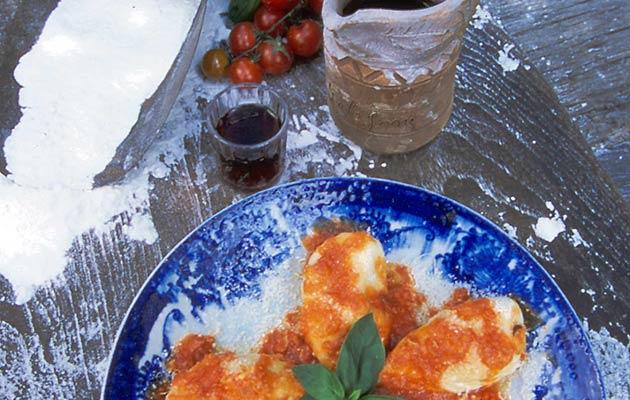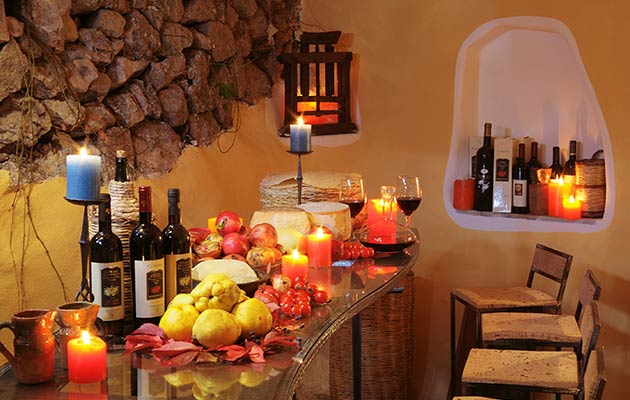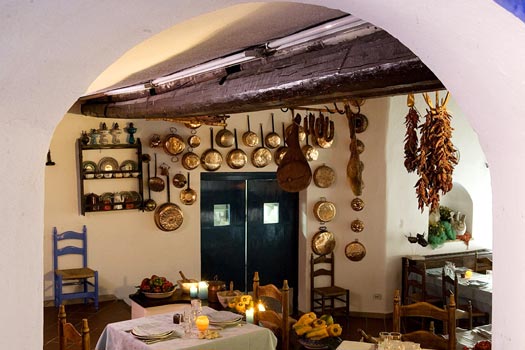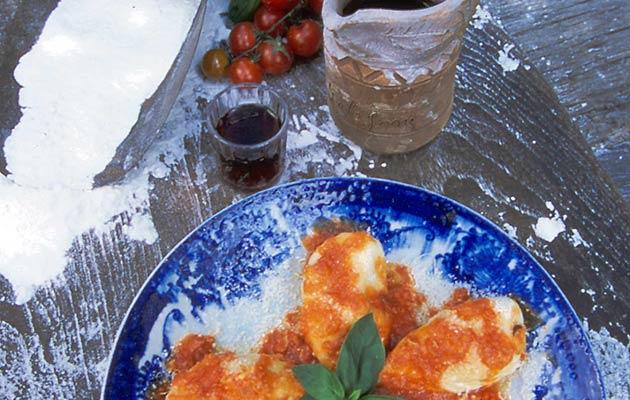 Location
Restaurant Su Gologone is located in the countryside between Oliena and Dorgali, close to a pure water spring called "Su Gologone", at the bottom of Mount Corrasi, a very important natural resource from which the restaurant takes its name.


History
Restaurant Su Gologone has been run for over thirty years now and has become very rapidly one of the most appreciated and well-known restaurants among Sardinian, Italian and foreign customers (the pop star Madonna booked the restaurant for exclusive use some years ago).
Dining Hall
The hall is equipped with traditional Sardinian furniture, tables are disposed around a large, age-old chimney, and some pieces of furniture are on the terrace, which is beautifully decorated with climbing plants . The restaurant is in a nice building, where up to 300 guests can be accommodated, and it is surrounded by a beautiful garden.
Cuisine
A great variety of starters, of which Carasau bread (or Guttiau, with olive oil and salt, and oven-baked) and traditional Sardinian cuisine with organic food (meat and vegetables) from Oliena.
The menu at Su Gologone is that of the tradition of this part of Sardinia, called Barbagia, with mainly meat courses (roasted sausages, roasted pork, kid with herbs) and exquisite Sardinian main courses like ravioli with cheese and herbs (Culurgiones), gnocchetti sardi (macarrones de punzu) and good sweets such as sevadas with honey

Only the best wines produced in Sardinia are to be found here at Su Gologone. You will also sip the Nepente di Oliena, so good that was also mentioned by D'Annunzio. In one of his poems.
Mappa Restaurant Su Gologone Restaurant
Please select the points of interest you want to display on the map