Nuoro Sight

Tiscali Nuragic Village
Discovered in the late nineteenth century, the nuragic village of Tiscali can only be reached after several hours' walk on mountain trails and is not visible from the outside. Located in a carsic valley in the homonymous mountain, belonging to the Supramonte of Dorgali, Tiscali is a village which origins are still misterious.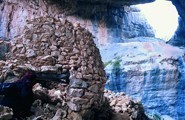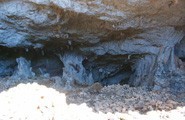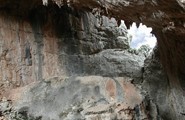 Bue Marino Caves
It takes its name from the sardinian name for the
monk seal
, now disappeared from these waters, called, in its dialect variant,
Bue Marino
- sea ox. Accessible by sea from various locations in the area, the
Bue Marino Caves
are accessible for about 900 meters on its 5 km-long extension.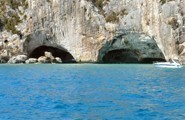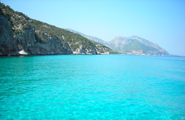 Ispinigoli Caves
In the Dorgali area, the Ispinigoli Cave is famous for its highest stalactite-stalagmite in Italy, one of the highest in Europe, which with its 38 meter joins the ceiling of the cave to the ground.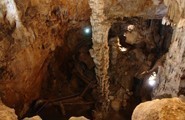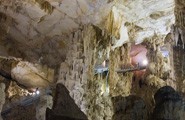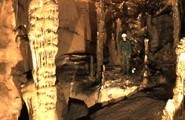 Mediterranean Masks Museum
Small town in the province of
Nuoro
,
Mamoiada
is famous for its
Carnival
, which masks,
Mamuthones
and
Issohadores
, have become one of the Sardinian symbols. The
museum
collects the most beautiful
Carnival masks
of the Mediterranean area.
Life and Popular Sardinian traditions Museum
It is the largest ethnographic museum in Sardinia, which in different rooms houses the several aspects of material life in Sardinia: jewelry, weapons, masks, manufacteured products, musical instruments, clothes.