Olbia - Tempio Sight

San Pantaleo
The seaside tourism is now the main source of income and its production of handicrafts is exported around the world.
In San Pantaleo you can find the main services such as banks and postal offices. There are numerous restaurants and hotels located in its territory, ready to give views of authenticity in the generous region of Gallura.

Arzachena
The territory of Arzachena is rich in archaeological treasures dating back to the nuragic period, which shows the cultural importance that the region of Gallura had in the past. We definitely recommend you visit the Nuraghe Albucciu, the Temple of Malchittu and the Tombs of the Giants de Coddu 'Ecchiu and Li Lolghi.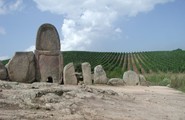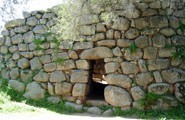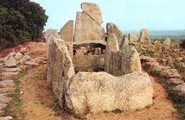 Baja Sardinia
Its waters and beaches have nothing to envy to those of the
Consortium of the Costa Smeralda
, of which it is not part:
Baja Sardinia
is actually located in the very tip of the Costa.Its shape resembles that of
Porto Cervo
, from which it differs in a smaller size and the lack of a port.
Baja Sardinia
is an important tourist destination and offers visitors beautiful beaches, discos, night clubs, water activities.
Tempio Pausania
Tempio Pausania, located in the heart of the Gallura, is known for the extraction and processing of granite and cork. Definitely worth a visit is its Old Town, with its granite buildings, the Nuraghe Majore, a few kilometers outside the town and the beauties of the Limbara Park, which extends from Tempio to an area of more than 19,000 hectares.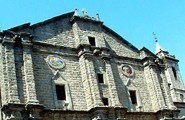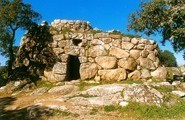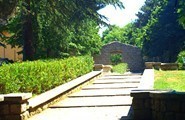 Porto Rotondo
The approximately 1.000 residents who live permanently in
Porto Rotondo
, records the presence of more than 30.000 tourists during the summer season.
Porto Rotondo
, rich and exclusive center of the Costa Smeralda, has an equipped port that can accommodate up to 800 berths. Discover more on the best
Porto Rotondo Hotels
in our
special section
.
Porto Cervo
Porto Cervo is synonymous with luxury, stylish holidays, shopping and dancing evenings, where fun lasts until dawn. Wonderful seas are the framework for cotktail parties and exclusive meetings; the same seas that discreetly, with their seductive weapons, demand attention and compel the tourist and the traveler to linger and be enchanted by their overwhelming beauty. To know more about the village and to find your hotel in Porto Cervo, click here.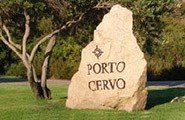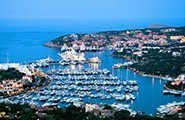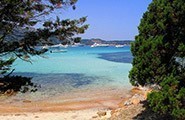 Santa Teresa di Gallura
It boasts some of the most beautiful beaches of Sardinia and is dotted with numerous coves, always allowing a bath, being natural shelter even during the windiest days. Santa Teresa di Gallura overlooks the Strait of Bonifacio that separates it from the nearby Corsica and provides frequent connections with the islands of the Archipelago of La Maddalena. Click here to find out the best hotels in Santa Teresa di Gallura!