Oristano Sight
Tharros
Ancient city of Sinis Peninsula, founded by the Phoenicians between the 11th century and the 8th century BC, later it became later and then Roman. The existing ruins especially show the Roman part, and are a veritable open air museum: they represent the most important archaeological area of the island.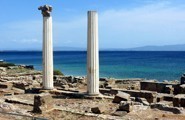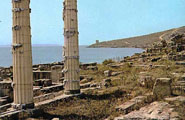 Nuraghe Losa
Nuraghe Losa is one of the best preserved nuragic complex in Sardinia. Located in the town of Abbasanta, it stands at the center of a large basaltic plateau.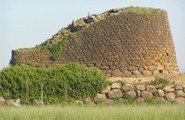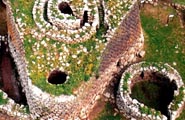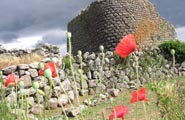 Antiquarium Arborense Museum
It is certainly the most important museum of the town of Oristano and one of the most important in Sardinia. In the museum, there are finds of great historical importance, including a number of testimonies of Tharros city and of the surrounding nuraghi.
Mal di Ventre Island
It takes its name from a mistranslation of the Sardinian name, Malu Entu, which actually means "bad wind", because of the strong wind blowing over the island. Mal di Ventre Island is part of the Sinis marine protected area, and is of great interest to scholars and sea lovers, because of its geomorphology, its flora and fauna.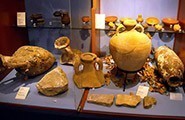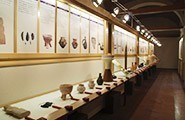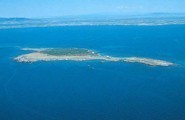 Bosa
Guarded by splendid specimens of vultures, circling over the town as if to protect its territory, Bosa is the only place in Italy, where these elegant birds of prey have decided to establish a nesting colony.

Bosa has the charm of the river cities and the tranquillity of a small town; it's within walking distance from the sea and the imposing castle of Malaspina dominates the city, enclosing within its walls fascinating stories of noble families, the struggles of Guelph and the Sardinian Giudicati.
Discover in our section the best hotels in Bosa, selected by CharmingSardinia.com.