Cagliari: City Tour & Shopping
Departure both from Villasimius and S. margherita di Pula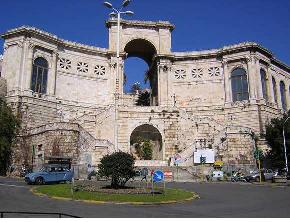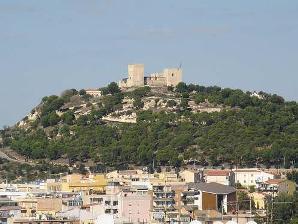 Departure from your hotel heading for Cagliari, the main town of Sardinia. Its ancient name was Karalis. When we arrive at the centre we drive up to the Monte Urpinu hill, a panoramic point from which we have a marvellous view over the old town "Castello" and the Poetto beach of Cagliari. It's absolutely worth to take a photo!
Afterwards we will pass at the Basilica of Bonaria who is the Saint Patron of the sailors. Shortly we will arrive in the old town, the medieval part of Cagliari "Castello". We will continue by foot for a walk through the Castello quarter starting at the entrance Porta Cristina. We see the tower St. Pancratius, Piazza Palazzo the old town centre with the beautiful Cathedral S.Maria, the seat of the archbishops, the Palace of the prefect and the old Residence of Vice King Carlo Alberto. We will stop at the terrace Umberto I° which is the head of the Bastion S.Remy. We will go down the steps to the Marina quarter with the shopping street "via Mannu".
Before we return to the bus that takes us back to the hotels you might have time to enjoy a Cappuccino in one of the lovely Cafés of via Roma.

* We would like to point out that you may not have enough time to do both: the guided visit and an extended shopping tour. Therefore we suggest to clients who are more interested in shopping to leave the bus before the guided visit in via Roma and join it at the end of the excursion (about 1.15 p.m.) at the meeting point.
Please be informed that in Sardinia the shops close from 1 p.m. to 4.30/5 p.m.!
Book now