Ogliastra Sight
Fico's Cave
Located along the majestic limestone cliffs of the Gulf of Orosei at 10 meters above the sea level, the Grotta del Fico is particularly important for the siphons that connect it to the sea and that used to offer access to the monk seal to the inland beaches and small caves where she could reproduce herself.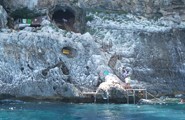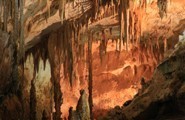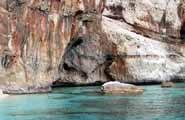 Su Marmuri's Cave
1 Km long, this is one of the most impressive caves in Europe; still alive (the concretions continue to form), it takes its name from the particular colors and look of its conformations.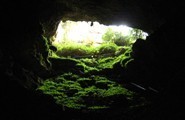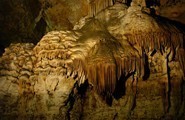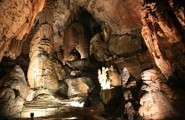 Nuragic Complex of Serbissi and Tomb of the Giants of S'Orku
The
nuragic complex Serbissi
consists of a complex
Nuraghe
, composed of a central tower and other 3 towers, a
small 8 huts village
and a cave underneath, which allows you to cross the underground mountain. The
Tomb of the Giants of S'Orku
, located downstream with a spring, is one of the largest in the area.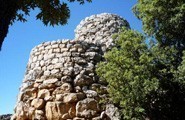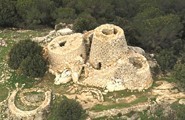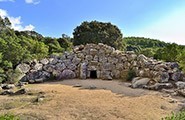 Su Gorroppu GorgeSu Gorroppu Gorge
is located between the
Supramonte of Urzulei and Orgosolo
; with its
14 km of length
and its limestone cliffs that stand out more than
450 m in height
, is considered one of
the deepest canyons in Europe
.