Excursion with Sailing Boat Matilda II

DEPARTURE: h. 10.30 a.m.
RETURN: h. 4.30 p.m.

The transfer will accompany us to Villasimius harbour, where at about 10.30 a.m. will depart the sailing boat 'MATILDA II'. The navigation will be under sail, except for problems caused by wind scarcity or excess.

The captain and his crew will show us the wonderful coasts of Villasimius. During the excursion two stops are included. The boat will be anchored in calm waters, where guests could reach the nearby beaches by tenders.

The first location is Isola dei Cavoli, we will get there at about 11.30. After a swim and a walk on the sand, the crew will prepare the lunch for the guests: "Malloreddus alla campidanese" (Sardinian small gnocchi with tomato sauce and sausage), matured sausage, pecorino cheese, Carasau
bread, cookies, water, wine, coke, coffee and mirto liqueur.
After lunch the boat will depart coasting the Isola Serpentara, the second stage will be Punta Is Molentis. After the stop, the boat will return to the harbour. Arrival at about 4.30 p.m.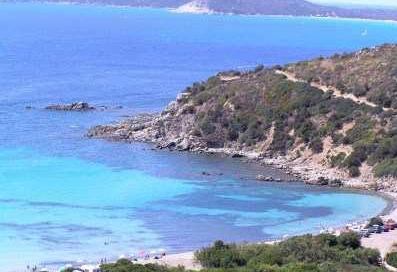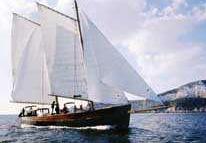 Transfer costs to the harbour:
From hotels Villasimius area (Cala Caterina, Cruccuris, Le Zagare, Stella Maris, Tanka Village, Timi Ama): free;
From hotels Costa Rei area starting from € 15,00 p.p. roundtrip
From Hotel Capo Boi starting from € 5,00 p.p. roundtrip
From Hotel Cala Serena starting from € 18,00 p.p. roundtrip
From Hotel Sighientu starting from € 23,00 p.p. roundtrip
to be paid directly to the driver.