Ogliastra Beaches
Cala Goloritzé
Easily accessible by sea, a little more with difficulty by land through a
charted downhill path of about an hour,
Cala Goloritzè
was declared a national Italian monument in 1995. Consisting of pure white pebbles,
transparent 30 meters deep sea bed
, turquoise waters, unspoiled nature make it a must during your holiday in
Ogliastra
.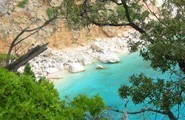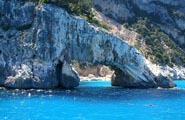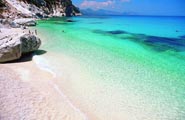 Torre di Barì beach
A rocky headland on which stands a Spanish tower divides it into two parts, in the post-war period it was visited by men and women separately: the north part, yellow-ochre-colored sand similar to rice, was once called "Mari de is ominis" (sea of men) and the south part, gray pebbles and fine sand, was instead called "Mari de is femunas" (sea of women).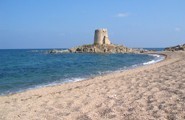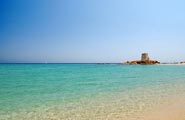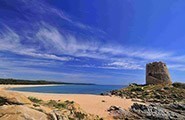 Coccorocci
Some define it the most musical beach in Sardinia because of the noise produced by the gray, pink and green shingles when they are moved by the waves. Blue water and play of light, Coccorocci is the largest shingly beach in Sardinia.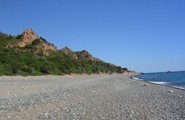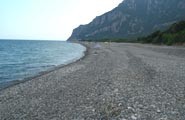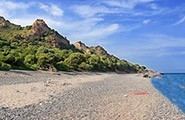 Lido di Orrì beach
Considered one of the most clean and beautiful beaches in Sardinia, it has a long coastline of 16 km and is characterized by fine white sand, shallow water for about 330 meters, crystal clear water, several inlets and small beaches.