Province of Olbia - Tempio

Holidays in Olbia, the "happy city", and in Tempio, the city of cork and granite
Olbia, the "happy city" as it was called by the Greeks, has doubled its number of inhabitants between 1951 and 1981 and is today a center growing in population and economy. Tempio Pausania, famous for the extraction and processing of granite and cork, is also known for the "Carrasciali Timpiesu", the most famous carnival parade in the island, which attracts a daily average of 20,000 tourists.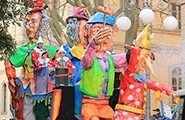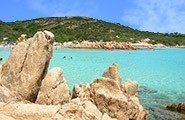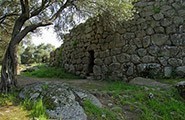 The thousand faces of the Costa Smeralda: society life, archaeology....
Founded in 2005, the new province of Olbia-Tempio includes 26 municipalities, 24 of which previously belonging to the Province of Nuoro and 2 to that of Sassari. It represents one of the most important tourist centres in Sardinia thanks to its archeological evidences and the many beautiful landscapes. Exclusive holiday destination is certainly the Costa Smeralda with the famous Porto Cervo: centre of excellence for social meetings, it is full of beautiful beaches, among which we remind the picturesque Beach del principe, located in Arzachena. The same Arzachena has plenty of Nuragic testimonies that are definitely worth a visit.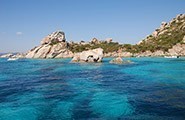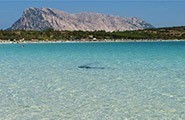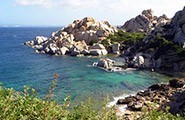 … and enchanted paradises
The territory of Olbia-Tempio is full of beautiful beaches and coves, therefore it is very difficult to make a selection from which to choose to make your holiday exclusive. We can definitely recommend a visit to the Maddalena Archipelago, which boasts beautiful places like Cala Corsara, on the Isola di Spargi, or the beautiful beaches in the area of San Teodoro, like the nice Cala Brandinchi, and even those of Santa Teresa di Gallura, north of the Costa Smeralda, as the spectacular Capo Testa.
Shopping
Prada store (Arzachena), Loro Piana (Costa Smeralda e Porto Rotondo), TOD'S (Porto Cervo)
Nightlife
Billionaire, Finger's Club (Porto Cervo), Ritual (Baja Sardinia), Mama Beach (Loc. Pittulongu - Olbia), Ambra Night (San Teodoro-OlbiaTempio)