Ogliastra and the surrounding areas on the East Coast

Holidays in Ogliastra - The Hidden Treasures of Eastern Sardinia

Embedded between the Tyrrhenian sea and the mountains of Gennargentu in the heart of eastern Sardinia, the area of Ogliastra boasts a wild and savage landscape, that prides its inhabitants and makes curious its visitors, who are increasingly choosing to spend their holidays in Ogliastra.

Until recently annexed to the Province of Nuoro, Ogliastra became province in 2005, playing two records simultaneously among the Italian provinces: the less populous and the most long-lived, with the highest number of centenarians in the nation.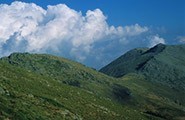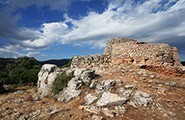 A region waiting to be discovered
Full of historical evidences like nuraghi, domus de Janas, sacred sources, tombs of the giants and menhirs, Ogliastra offers unique sceneries of limpid waters and rugged mountains, expecting from the tourist a new attention, with particular interest in details, and able to recognise and respect the intimacy and the reserve of this region.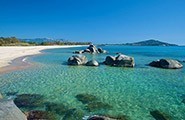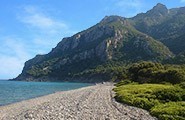 Our suggestions for your holiday in Ogliastra
The beautiful beaches of the east coast of Sardinia are bathed by the beautiful blue sea; they can be sandy like that of the Lido of Orrì, pebbled as the unique Coccorocci, or composed of small pebbles as Torre di Barì or the beautiful Cala Goloritzé, absolutely not to be missed if you choose to visit Ogliastra. A holiday in this fascinating region is also an exciting journey to discover the many natural attractions offered by Eastern Sardinia: just to name a few, the enchanting caves of the Fig (Grotte del Fico) and caves of Su Marmuri, or the spectacular gorge of Su Gorroppu.
At Capo Bellavite on the other hand visitors will find a great granite promontory from which to admire Arbatax. The perfect place for splendid views at dawn or sunset thanks to the presence of a lighthouse and the picturesque Tower of Arbatax, built during Spanish dominion.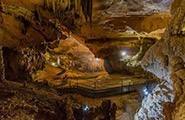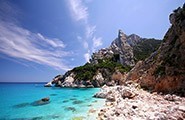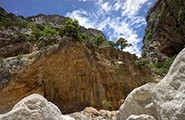 For those who choose
Ogliastra
as holiday destination, those who wish to discover the roots of this land, it is worth visiting the many testimonies of the
Nuragic time
: a very interesting complex is that of
Serbissi
in the territory of Osini.
If you wish to buy some local products, we suggest you to check the websites
Antichi Poderi di Jerzu
and Tessili d'Autore.
Talking of local dishes, don't miss the famous "culurgiones", ravioli with a filling of fresh cheese and potatoes, flavoured with herbs. Meat dishes include grilled sheep, goat and pork, fish and shellfish including lobster and king prawns.

Are you looking for a hotel in the Ogliastra area, in Arbatax or in its surroundings?