Corsica (May-September)
Transfer by bus from your hotel to the harbour of Santa Teresa di Gallura situated in the extreme North of Sardinia. From there we take the ferry boat to Bonifacio at 11 a.m. It takes 45 minutes to arrive on the opposite part. There are 13 km seaway between the two islands Corsica and Sardinia.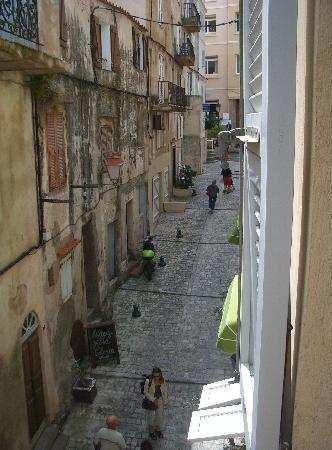 Like most of the harbour cities also Bonifacio has a rich history. The ancient commercial city which was founded between 823 and 833 by the marquis of Tuscany consists in a "marina"-quarter, the lower city and in the "upper city" which is situated on a promontory from where you can enjoy the breathtaking panorama. On beautiful days one can see the Sardinian coast. The tourist train takes the clients to the upper part where the guests will have a guided visit by foot of about an hour.

For lunch we have one hour time and everybody can decide individually what to eat in one of the numerous bars and bistros (not included).
We take the ferry boat back at 3.30 p.m. to Santa Teresa and from there the transfer bus takes you back to the hotel.