Sassari Beaches, Alghero and in the surrounding areas

La Pelosa beach
Area: Stintino
Considered one of the most beautiful beaches in Sardinia, the beach La Pelosa is characterized by the transparency of its waters and the whiteness of its sand, which makes it look like a tropic sea.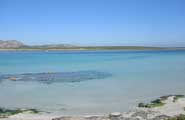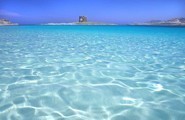 Le Bombarde
Area
: Alghero
Le Bombarde
beach is
one of the most popular beaches
of
Alghero
. Less than 1 km long and about ten meters wide,
clear water
and fine white sand.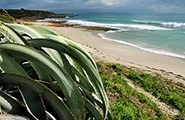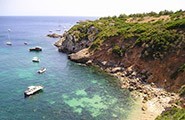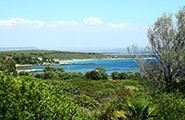 Rena Majori della Nurra
Area: Pozzo San Nicola
Pristine cove in the area of Sassari, not easy to reach and, for this reason, far from mass tourism. It offers a beautiful landscape, wild nature and interesting seabeds, ideal for divers.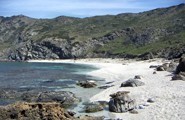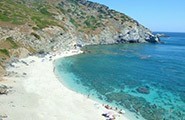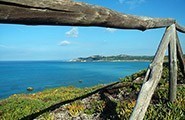 Mugoni beach
Area: Marine Protected Area of Capo Caccia
Emerald green waters and white sand, surrounded by pine trees. Very busy, it is generally protected from currents and winds.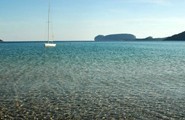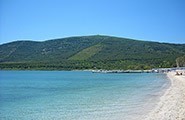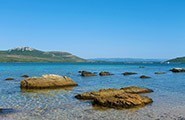 Spiaggia di Balai
Area: Porto Torres
The official beach of this bathing venue, small, easily accessible, clean and well organised. Ideal for families and well protected from the winds especially when the Mistral blows.

Spiaggia di Maria Pia
Area: Alghero

Fine white sand, a turquoise sea and lush Mediterranean brush with enormous maritime pines to shade you from the sun. Shallow waters in the first few metres, so ideal for the kids.
In the area, to the north in a small inlet is the Spiaggia delle Bombarde. An enchanting seascape but it gets a bit crowded in peak months.

Spiaggia Lu Bagnu
Area: Castelsardo
To reach it you need to descend a small stairway. To the rear of the sea is a rocky crag modelled by the sea water over the years. Facing it is the nature park of the Asinara and the promontory on which is perched the small town of Castelsardo.
The best Beaches in Alghero and in the Province of Sassari
La Pelosa, Stintino
Le Bombarde, Alghero
Rena Majori della Nurra, Pozzo San Nicola
Spiaggia di Mugoni, Area Marina Protetta Capo Caccia
Spiaggia di Balai, Porto Torres
Spiaggia di Maria Pia, Alghero
Spiaggia Lu Bagnu, Castelsardo