Oristano Beaches
Putzu Idu beach
Fine sand, shallow water and long waves make it one of the favourite destinations for surfers. Interesting excursions depart from here to the beautiful Mal di Ventre island.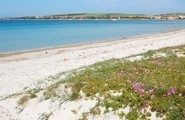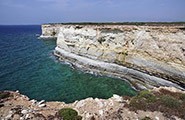 San Giovanni di Sinis beach
The beach of San Giovanni di Sinis is 4 km long; the paved road ends in a square, also used as a parking place for the opposite archaeological area of Tharros. From here, walking a few meters, you reach the beach, dominated by a large Spanish tower.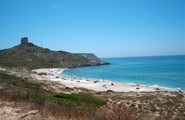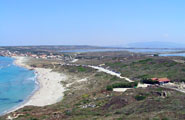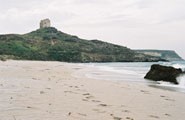 S'Archittu beach
S'Archittu beach takes its name from the rock that characterizes it, one of the largest natural bridges in Sardinia. Fine white sand and blue-green sea, S'Archittu is also known for its beautiful seafront, meeting place on warm summer evenings.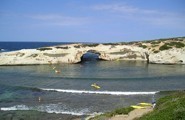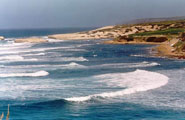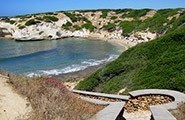 Mari Ermì beach
Very similar to Is Arutas beach, Mari Ermì is also characterized by quartz crystals, but has a greater range of colors. Known for its shallow sea of blue-green color and its vast stretch of sand, it is very popular with windsurfers.